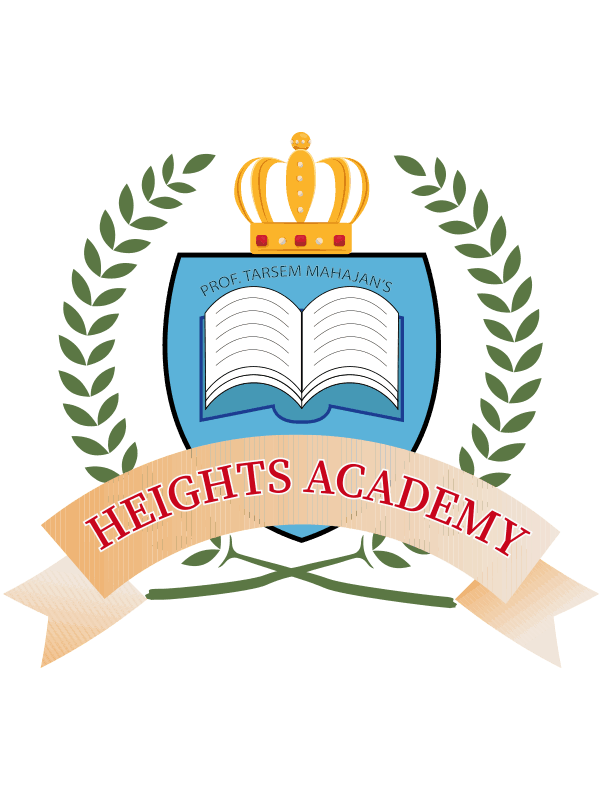 About Heights Academy
Heights Academy is established with the aim of promoting quality education and making students' academic base robust. Our institute provides the coaching classes for both CBSE and PSEB students where they can cover the syllabus of their selected board and find the best prospects of a career. Our dedicated team of well-qualified teachers strives hard to bring about all-round holistic development in students to ensure the best future perspective. Our qualified and experienced faculty members especially emphasis on teaching academics, discipline, and moral values.

Updated Study Material
Heights Academy offers exclusive study material in order to make the students capable of cracking the toughest competitive exams in the first attempt. We ensure to keep our study material up to date.

Advanced Technology
We use advanced technology to teach students in the best manner. We create practical situations for the brain storming of the students as they prepare them for real-life challenges.

Experienced Teachers
Our teachers have years of experience hence they guide students in the best possible manner. They know how to extract the hidden potential of the students and prepare them for achieving goals.

Why Choose Heights Academy, Hoshiarpur
Heights Academy offers the best coaching for competitive exams such as JEE, NEET, CLAT, and NDA in a peaceful atmosphere of Hoshiarpur city. You can avail blended learning opportunities at our institute. Under the guidance of Prof. Tarsem Mahajan (Managing Director of Heights Academy), we strive to teach the students with the help of personalized techniques so that they can achieve their goals by academic excellence.
Environment of Institute
Heights Academy focuses on creating a unique learning environment for the overall development of the students.
Personalized Academic Support
Mission of Heights Academy, Hoshiarpur 
Our mission is to create a positive, motivating, secure and stimulating learning environment in which all the faculty members of the Heights Academy help students to grow their confidence and develop full potential. We value and recognize the uniqueness of every student and strive to develop students academically & psychologically. Our coaching centre aims to provide quality education that empowers the students to contribute in the wellness of society and lead a good life.
Call The Office
+91 87600 00071
+91 94178 07780
Head Office
461/7, New Civil Lines,
Backside Green View Park,
Hoshiarpur, Punjab, 146001