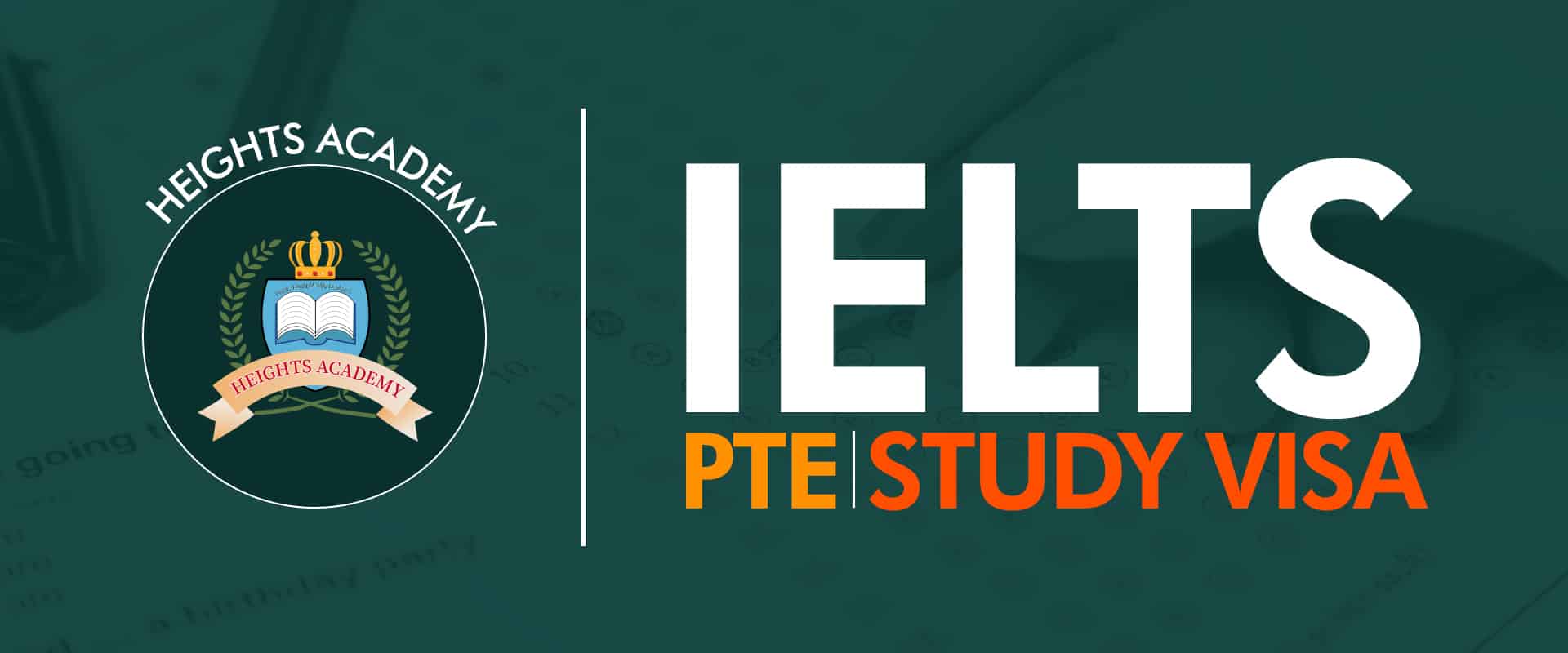 IELTS TRAINING
Best IELTS training by certified trainers
PTE COACHING
PTE coaching with the best strategies

STUDY VISA
Easy process, proper guidance and transparent services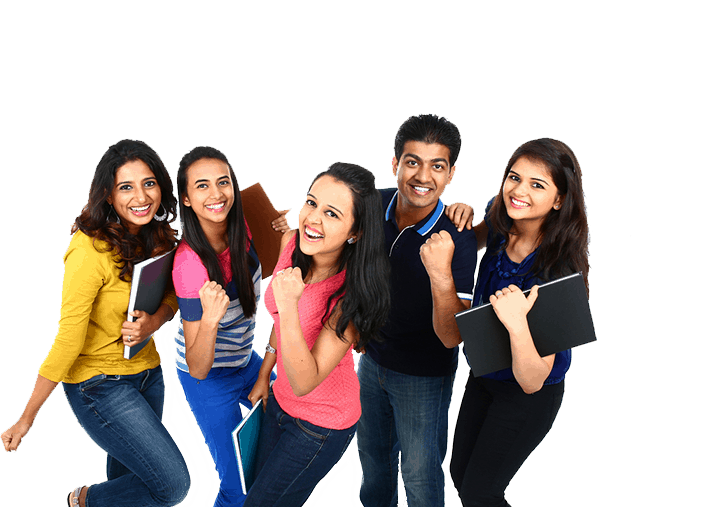 Heights Academy offers the best IELTS and PTE training to those who plan to study or work abroad. As IELTS (International English Language Testing System) and PTE (Pearson Test of English Academic) are used to measure the proficiency of a candidate in 4 modules of English i.e. listening, writing, reading and speaking, polishing the language becomes essential. Our team of experienced IELTS and PTE trainers prepare the students for appearing in exam and get the required scores in a single attempt.
We at Heights Academy provide individual focused learning environment where the students get top class IELTS & PTE coaching along with transparent guidance for studying in different countries like Canada, Australia, New Zealand, and Europe. Our team ensures to share enough strategies throughout the coaching period so that the candidate can take the test confidently and mark at a good score on a nine-band scale.

Our certified trainers have spent a huge time to create a perfect system for training IELTS & PTE students. Our step-by-step training, plethora of custom-made study material, continuous evaluation, honest feedback and practice tests enable the candidate to score 7,8, or even 9 band.
We understand that IELTS is more than just an ordinary exam because scoring good in IELTS let the students and workers to get opportunity to get bachelor or master degrees and lead a good life in developed countries therefore, we put our full efforts to make the students shine.
The students often get confused while choosing between IELTS and PTE. We guide them before the admission of coaching classes. Some of the candidates don't feel comfortable while taking IELTS exam, they think that PTE is easier where the candidates are not judged by examiners. We make them clear about the main difference between IELTS and PTE so that they can opt in the best training at the right place and at the right time.
Study Visa
Overseas education has become the utmost preference of Indian students because they get new opportunities and prospects with each passing day while studying. We at Heights Academy helps the students to enroll in International colleges and universities, choose an appropriate program, collect the required documents and apply for a study visa.
We keep our policies fair and transparent consequently we have built a genuine long-term relationship with our students and their parents.
If you are planning to study abroad, you can avail full guidance from A to Z at Heights Academy. We ensure you to provide excellent visa services at affordable charges.
We would love to guide you for the higher studies in your dream country. Just grab the opportunity to transform your life with the help of a reliable immigration consultant in Hoshiarpur.